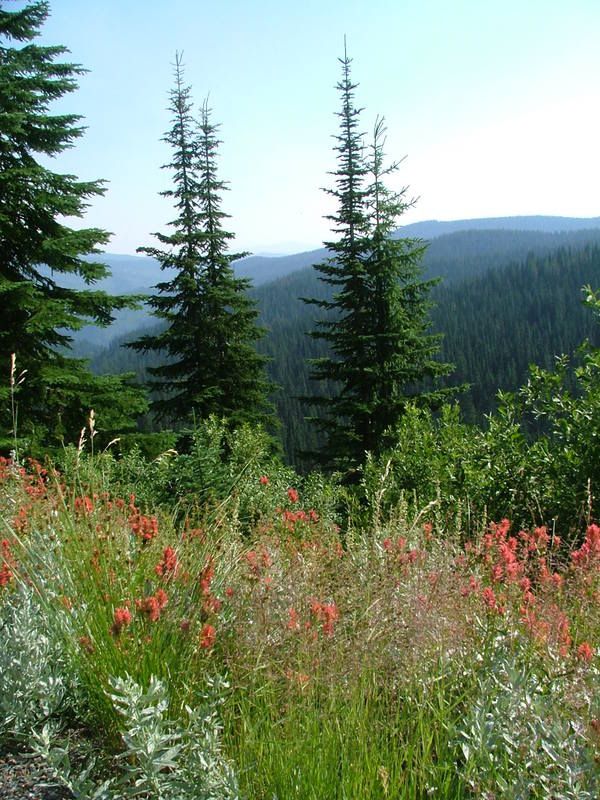 What a week! Burning my hand, falling multiple times, and choking once or twice (luckily all it took was a thump on the back), I am ready to resign myself to a padded room or better yet, a bubble. But I do have things to be grateful for this week:
1. I'm grateful that my hand was not burned worse. Even more, I am so grateful that DD wasn't near me when it happened. She had been wanting to help me and to see what I was doing, and generally underfoot until I sent her away crying. The mishap happened 10-15 minutes later.
2. I am also grateful for a neighbor who doesn't mind checking out my hand to make sure I do not need to go to the doctor. Dear Neighbor is a general surgeon. I am sure he gets asked work questions all of the time but he did not seem put out at all when I called asking him if he would mind looking at the burns. I remember as a child my mom, an RN, would get calls all the time from neighbors asking what to do for a sick child. I remember a particular time when a woman brought her son over so my mom could tell them whether or not he needed stitches (get thee to an ER, oh, yes he did!) My mom never seemed put out, either.
3. After the accident, I had to cancel the cooking class on Neighbor Gifts and Christmas treats that I was going to teach at my church's Super Saturday. The other class was on how to prep and cook a turkey. The dear sisters in my ward decided to bring me the turkey to cook for Sunday dinner along with a big pan of stuffing. Every thing was prepped and ready to go into the oven. Today my family enjoyed an early Thanksgiving. Thanks to the sisters for my first "brought in" meal. I felt loved.
4. I met my children's teachers at Parent Teacher Conferences. I have been so impressed with the teachers here. They genuinely love their jobs and care about their students. Each teacher I met with had great ideas for my children where they were weak and even greater praise where they were strong. God bless the teachers!
5. I am grateful for DS#2's basketball coach. I am sure he is busy (as we all are) but he was still willing to take time to coach this team. We weren't sure if we would ever get a coach. The YMCA called us asking if we would but I have no knowledge of basketball and DH was already helping out with DS#1's swim meets and also working with the 11 year old scouts in our ward. A coach was found and DS#2 loves his basketball practices.
6. My Dear Doggie Girl. I never thought a pet would become so entrenched in my heart, let alone in as little as a week. She has been so sweet. She spends equal time with all family members. DDG loves me to rub her belly. She often just sits nearby if I am watching TV or working on the computer. I think I have even seen her smile (can dogs do that? Remember, I am new at this and truly do not know).
7. I am grateful for a sweet Mother-In-Love who taught her son to go above and beyond what is right. DH took care of me this weekend, brought me flowers, medicated and wrapped my hand, and took care of the kids. I know he is tired from working hard all week. In case you were wondering, I am also extremely grateful for DH.
8. I am grateful for the other blogs I read on a regular basis. I read Parker's blog and am amazed at Tammy's continuing strength (although she doesn't think she has any strength). No matter what is thrown Parker's way, Tammy still manages to get through it with grace. Her love for Parker (who has Down syndrome) and all of her children is so strong. Reading her blog strengthens me. There is also Brady's blog. Brady also has Down syndrome. I met Brady's mom when Brady and DD were filming for Baby Signing Time. (DD didn't make it on any of the cuts so she was filmed for ST: The Great Outdoors and ST: Time To Eat). Brady's mom is so upbeat about homeschooling Brady and keeping up with her kids. Her schedule would exhaust me but she tackles it with grace. There is Gingersnapspice whose son has autism. She juggles her two kids, a masters program, and writing. Ging happens to be one of my best friends since, well, forever. These women are all kindred spirits. Their challenges of having a child with special needs are turned into teaching moments for women like me. One of these days I want to get together with all of them and make them a gourmet girls' lunch. The kind with nice linens and food our kids wouldn't eat but we would love. I want to put my arms around them and tell them thank you from the depths of my spirit. I also want to high-five them and yell "Great Job!!!"