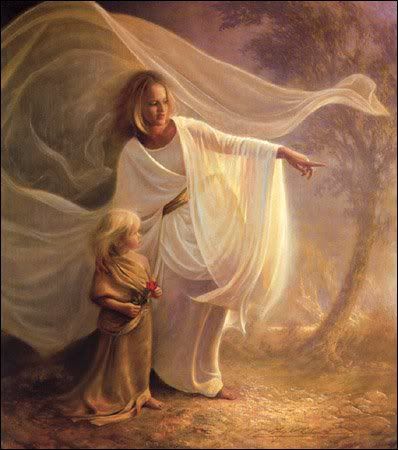 The first Sunday of the year is hectic in church. That is when all the kids move up a class and have new teachers. Some kids are excited for the change. For others it is a traumatic experience.
For DD it was traumatic.
There was a special breakfast yesterday where the kids showed up in their

jammies

and met their new teachers.

DD's

new teachers had not been called yet, so she had no one to meet. She loved the games and the breakfast and talked about the party for the rest of the day.
This morning we walked into Primary chaos, which is normal during this time as parents are trying to help their kids find their teachers or their classrooms. DD saw her teachers from last year, sitting in the spot they sat in all last year. Being a creature of habit, DD wanted to be there. I guided her over to where her new class would sit. The tears started to fall. She wasn't the loudest crier in the room, but her words and facial expressions broke my heart.
"Not here, Mom, there! I sit there!"
She started to sob with big tears and buried her face in the crook of my neck. I stayed with her the whole two hours. DD needs to be prepared about major transitions months in advance. With no teacher called, that wasn't possible. We had to make the best out of a difficult situation.
The Primary Chorister taught the kids ASL for

DD's

favorite Primary Song "I Am A Child Of God". This immediately caught

DD's

attention. She loved learning the signs and even recognized about half of them thanks to Rachel and her Signing Time show.
Bishop came in with two life-like black birds on a yard stick to tell the story about John the Baptist living in the wilderness and how the birds brought food. DD didn't pay attention much to the story but she did love the visual and held still for it all.
The substitute did a great job with the lesson. DD whispered her answers to questions (what she does whenever she feels shy), but finally felt secure enough to talk out loud. We colored paper CTR shields to make necklaces which she was eager to show her big brothers when we got home.
My

gratitudes

this week are all for Primary teachers and leaders. I was in Primary for 13 years straight, starting as soon as I left

YW

. I had every calling: teacher, pianist, chorister, Presidency. I know all the hard work that goes into planning every Sunday to make sure all the kids (in our ward there are over 150 kids ages 3-11) have a positive experience. They think about these children, pray about these children, and use so much of their time preparing for these children.
God bless all Primary teachers and leaders. They are angels among us.