Hooray, hooray, O Happy Day!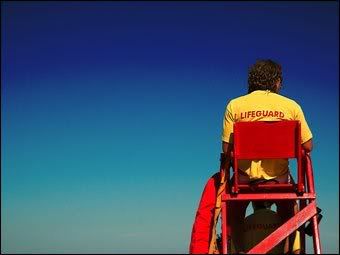 I am officially the proud mom of an employed lifeguard.

The best part?

They told him that he got the job because he kept calling or stopping by to see if they reviewed his application yet and to see if they were hiring. They told him that they were impressed with his commitment and eagerness to work.

Firstborn told me this when he got in the car after the interview. Then I heard those golden tones that every parent wants to hear:

"Thanks, Mom". (Because I was the one who made him check back all those times. He thought it was futile.)
I want to copy that sound bite and replay at whim whenever I feel like it.....