More Costs Of Fixing A Broken Heart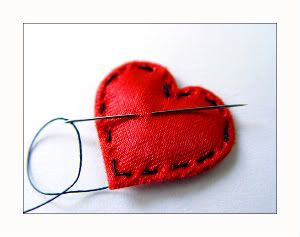 Room and Board for 48 hours: $2,700.00
Intensive Care for 24 hours: $4,225.77
Operating Room for 5 1/2 hours: $8,660.45
This doesn't include the labs, blood, cardiology, radiology, etc. Still very grateful that we have good insurance.
We were told today by couple how their children have been reporting to them every Sunday evening how The Love Magnet is doing and that she is getting better every week. They have been proud to be part of the prayers and fasting in her behalf. Talk like that just warms my heart.
As for The Love Magnet, she has been asking every day "Mom, we have school today?" She has been so disappointed when I told her no. Today I received a call from the bus driver who will be picking her up for summer school. When I hung up the phone, I explained to my daughter who I had just spoken to, and that she would get to go back to school soon. The Love Magnet ran to her room and emerged a few minutes later dressed in jeans and a long sleeve sweater. She was combing her hair as she told me "Mom, I ready for my school." Its going to be a long 1 1/2 weeks before summer school starts.
At least there is only one more week before The Love Magnet is cleared to play on playground equipment, run, jump, and do all the things she is not supposed to do now (but tries to do anyway).