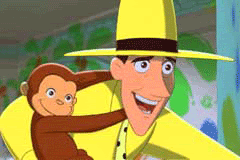 I have now found out where DD learned to say "Oh My HECK!"
Apparently The Man In The Yellow Hat says "Oh My HECK!" every so often. I am amazed that Curious George does not repeat it as he is exposed to it on his very own TV show.
It wasn't kindergarten. Beware the media........