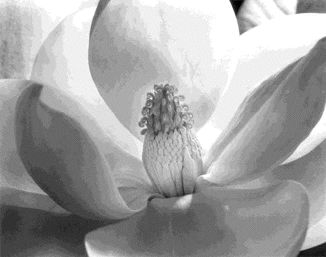 1. Date night. Last night, Mr. Wonderful took me out. He had been out all week (business trip to SLC) and he certainly wasn't in the mood for dinner out after eating out all week. But he knew how important it was for me to get "out". A favorite local restaurant opened up a new venue in our town so we headed there. After that we stopped at a few furniture stores for a quick run-through before heading up to a local view spot. I teased Mr. Wonderful, asking if he was taking me to a local make-out spot. he laughed and told me to wait and see. The view was amazing. It would have been a great make-out spot....if everyone and their kids wasn't also there to watch the sunset. Still it was nice to sit on the rock outcropping and talk - something we rarely get to do. The whole evening was just perfect and I am refreshed and ready for the week.
2. Glorious weather and kids sports. It has been sunny and in the 70s this weekend. Yesterday we watched DS#2 and DS#3's first soccer games. It was a riot to watch DS#3, who is not quite sure how the game is played. Scores are not kept in his division, otherwise he would have known that they were beaten badly. But, near the end of the game, he finally figured it out on his own and got a great run all the way down the field with the ball. He almost made a goal.....missed by inches. DS#2 played his game at the same time, which Mr. Wonderful attended. I have also seen the magnolias starting to bloom. I miss the mags I planted in our first Utah house. I will shop this week for more.
3. Exercise. I found a DVD that I liked. Jillian Michaels (from the Biggest Loser) 30 Day Shred. I didn't think that a 20 minute workout would do much but it I was so sore the next day! And 20 minutes is a time schedule that even the exercise-challenged (me) can handle. I'm actually looking forward to trying the next level up (there are three.) This will be combined with time on my elliptical and time with my furry four-legged walk/run partner. Now if I could just get to the point where I could run the entire distance with her.
4. New friends. I just received a call from our Lebanese friends. It was so fun to hear from them. Their 4 year old twins still talk about DD, and she still talks about them. They had just heard about DD's upcoming heart surgery (I have no idea how they learned about that) and they wanted to check in to hear the details. The language barrier is harder when it is over the phone ( and long distance from Lebanon is not cheap!) Still, to know they cared was just warmed my heart.
5. Active kids. Not only do DS#2 and #3 love soccer (after complaining that they didn't want to sign up. I should tell them "See. Mom really is smart about these things and everything!"), but DS#1 is having a great time in lifeguard class. The energy is getting drained out of them 2-3 times a week. For those of you with active kids, you know that this is a very good thing. I can hardly wait for DD to be declared strong enough after surgery to be enrolled in swimming or dance or gymnastics. While she is healing I plan on checking out a great many programs to see what will be best for her. I know that a gym in out town has a gymnastics class specifically to train kids like DD for Special Olympics so I am leaning in that direction.
6. Cooking at home. It is no secret that I love to cook. I love researching recipes and read cookbooks like novels. Getting healthy recipes online only fuels that addiction. I love putting healthy food on the table and having my family gather together for nearly every dinner of the week. This week on the menu: PanFried Steak and smashed potatoes (from my DB#2), Avgolemono Soup and a Roasted Red Pepper and Cauliflower Salad with Goat Cheese Toasts, Shrimp and Snowpea Stirfry, Spaghetti Bolognese, and Fresh Tuna Fish Tacos with Citrus Spiked Jicama and Carrot Slaw. Yum! Fridays are always pizza night (sometimes homemade, sometimes purchased). Wednesdays are always spaghetti (Bolognese - which is a fancy way to say meat and vegetable sauce - or a marinara). Mondays are always vegetarian (sometimes Thursdays are, too).
7. Modern medicine and technology. I just received a big packet from the hospital about DD's upcoming heart surgery. What I am really grateful for are the pictures of the babies and kids after heart surgery with all of the tubes and monitors and bandages. I think it will help me to see that now and get used to the visual so I can be strong for DD. I plan on getting a blessing for myself before her surgery. I thought about calling my dr and asking for a few pills to help me through it but, after praying about it, feel very strongly that I do not need that kind of help. I'm going to rely on my faith and Heavenly Father's love to keep me strong. I also found out in that packet, that family and friends can donate blood for DD's specific use during her surgery. I need to get the details and then I will send an email out to let them know where and how. If you have chance to donate blood where ever you are please do and think of DD. I know that it will be put to good use for someone who needs it. Isn't it great that we have the technology to do that?
8. Ward Activity Chair people. Friday night my ward had an activity that people had asked them to repeat from last fall. All the couples put together a date night (gift certs and such) and packaged them up to be given out at the activity. Every couple had a chance to choose a gift or take one that someone else had opened. I wrote a story about a couple who went Into The Woods (written in my own cheesy poetry style) with pictures I downloaded off the 'Net. The story ended with two tickets to the opening night of a play this summer performed at an outdoor amphitheater. The date night that Mr. Wonderful and I won ended up being a double date with the couple who made the gift to go float down the local river, a picnic lunch from a local cafe I have not tried yet, and ice cream at a local institution for burgers and shakes. The date was packaged with a sand bucket, his and hers inflatable arm swimmies, sunglasses, flip-flops, and sun hats. I'm really looking forward to that date. There was not a big turn out due to General Conference being the week before and people are either out of town or forgot. I just wanted the Ward Activity Chair people to know that I really appreciated their efforts and that I had a great time.
9. Good neighbors. With this warm weather, people are starting to get out and see each other. It was nice to visit with the neighbors this week and see how things are going. Everyone has been so kind to offer help and check up on each other.
10. Good stores. After seeing the
stores my parents shop at in Kinshasa
, I am so grateful for well-stocked stores within easy distance and that I can afford to buy food and clothing for my family. Not to mention that I feel safe in my area. I have to admit I worry about my parents safety but I know that Heavenly Father is looking out for them.